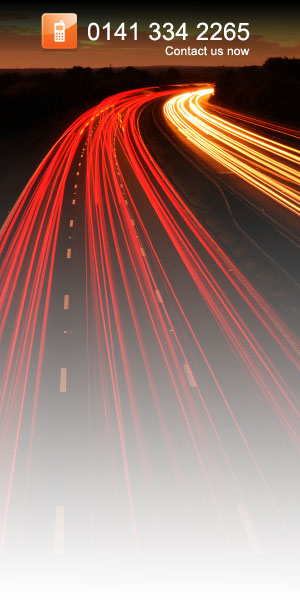 road traffic lawyer, speeding, drink driving, careless driving, legal defence
|
Home
|
Services
|
Testimonials
|
About Us
|
Contact
|
Press
|
Jim Bready
, Glasgow's leading road traffic lawyer, defends in all types of road traffic cases including speeding, drink driving, red light contraventions, mobile phone offences, careless driving, tachograph offences, and causing death by dangerous driving.
Bready & Co
offer a unique personal service that no other firm can match; we guarantee that Jim Bready will act personally in each road traffic case from the outset to the final court appearance.
We are proud
to use every legal technicality and loophole to protect your driving licence. With over 25 years experience, delivering the highest level of courtcraft, our determination to ensure the best result has brought us success in hundreds of cases in courts throughout Scotland.
Jim Bready
is criminal defence lawyer for
Greenpeace
in Scotland, and Bready & Co are the appointed solicitors to
Marie Curie Cancer Care
in Scotland.
"My job is to ease your anxieties and answer your questions in that first telephone call."